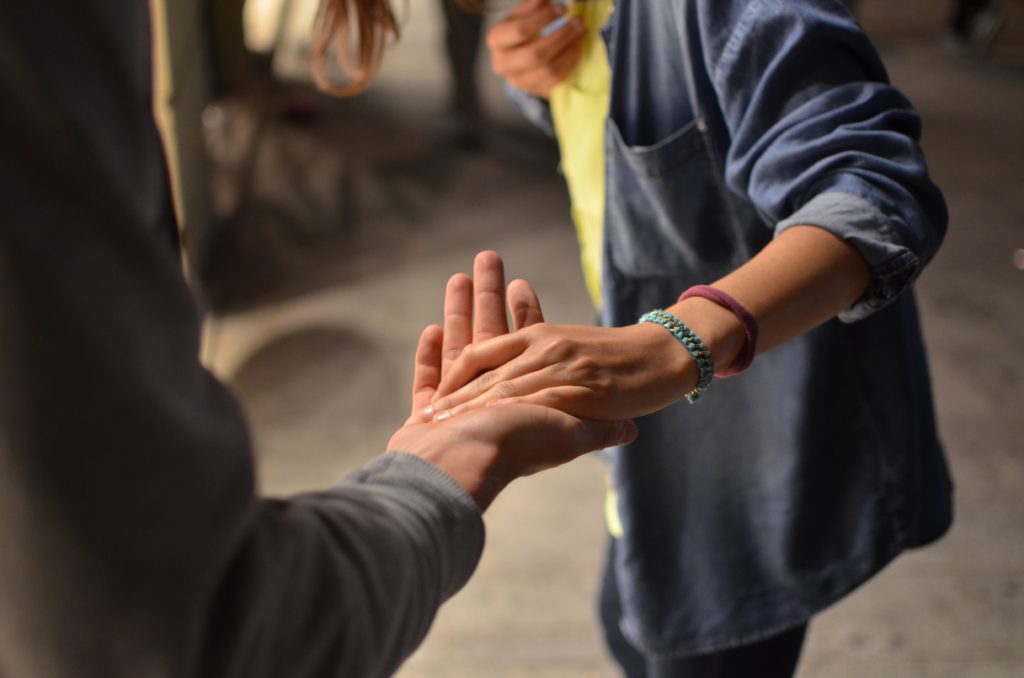 Do you feel like your work load, challenges and conflicts are pushing you down? That you are constantly frustrated and overwhelmed by  feeling of there is no place for you in life ?
I believe that you chose your profession and went through all the work to getting where you are now had a deeper root in your wish to do something meaningful and help others.
Now you might find yourself squeezed into the machinery of an organization and an industry that is focused on so many other things than helping people in pain. How do you find your place in there? How do you stay focused on your work instead of being sidetracked by numbers, inner and outer conflicts, and the constant overload that so easily happens in our professions?
I have been there!
I've been there and I've tried to implement many strategies and skills during years of working in hospitals and services. I had lived a healthy lifestyle, had studied and practiced meditation and yoga for years and benefitted from all of that somewhat, but I didn't get the results I was looking for.
I didn't find a way of working that allowed me to manage on the job stress and overload in a way that I did not have to move into functioning in a tunnel view way and hours later on the way home come back to my body and senses.
But…
I stopped working in order to find a better way. I lived and practiced in seven years of full time closed group meditation retreats. That time with all its studies, practices, challenges, connections, insights, and personal breakthroughs provided me with a method that works (nearly) everywhere.
And I found that…
If we mix modern neuroscience and meditation research with ancient wisdom and personal exploration we can find our very unique way to live and work. This allows us to be fully rooted in our deepest motivation, well nourished in our personal life and very aware and resilient in our day to day activities.
If you are someone who would love to gain deeper insights into your own way of functioning in order to understand yourself and others better, if you want to do something for yourself that really benefits your personal and professional life, let's talk.
Click below and sign up for a free chat with me.
I'm happy to help you find an effective way out of that stressful situation.
Schedule your free call directly here!