Does this sound like you?
You are not sure what to do: You've read great books on meditation, you've made time to take courses and go to yoga classes, and still you feel disconnected, are not sleeping well, and are drowning in stress.
Or maybe coming back from a meditation retreat or a great yoga class you always ask yourself: How do I bring more of this peace, clarity, openness, and love from this experience into my daily life? You feel like you're coming up short and have no idea how to make this better, but deep down you know there must be a better way than this. Yes there is!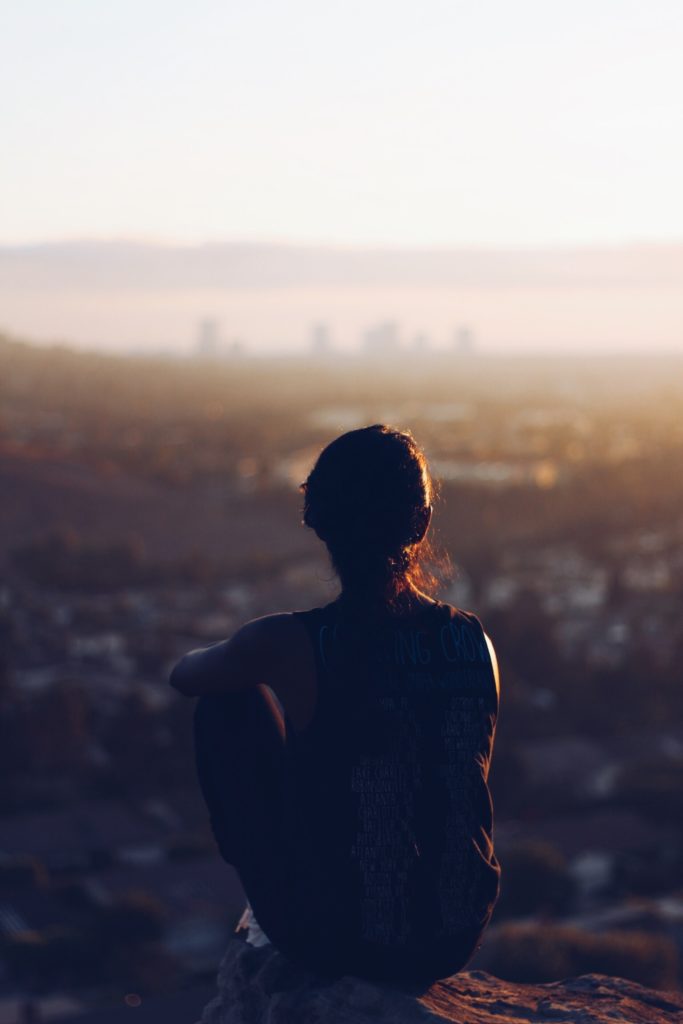 The key is not just what you do but how you do it:
You feel so much better when you notice and respect your needs right when they show up.
You do have the power to add effective breaks and make good choices throughout your day.
You are much more energetic, resilient, and successful in everything you do if you refine your relationship to the present moment—and this is a skill you can easily cultivate.
You can build a life with less worry, stress and pain; and more joy, rest, and nourishing connections with everyone around you.
I know this, because that's what I've done, and if I've done it, then you can too. I like to call it: Finding stillness, meaning, and freedom in everyday life.
I've done many types of work—I've been a nurse, art, music, and meditation teacher, and a writer. I've worked in hospitals, schools, in meditation centers, and as a musician. But coaching is where all of this really comes together. It's my favorite work and it's coming right from my heart. And if you want to know how that happened…
My Story
My wish has always been to help others. All my life I've wanted to bring more beauty, joy and, ease into the world, and yet it's always been obvious that it's not so easy for many of us to reach the positive states we long for.
I'm an introverted (INFJ) but highly energetic person (my Leo nature, perhaps). During college, I started my work-life as a musician, playing on major stages throughout Europe with a popular folk band. I loved to make that offering of joy, but it only lasted for each performance. So I continued my education and became an art and music teacher, but I soon found that I didn't agree with many aspects of traditional education. I was interested in expressing my love in teaching joy and peace more than facts. So to help in a more direct way, I became a nurse in my thirties and spent days and nights working in hospitals.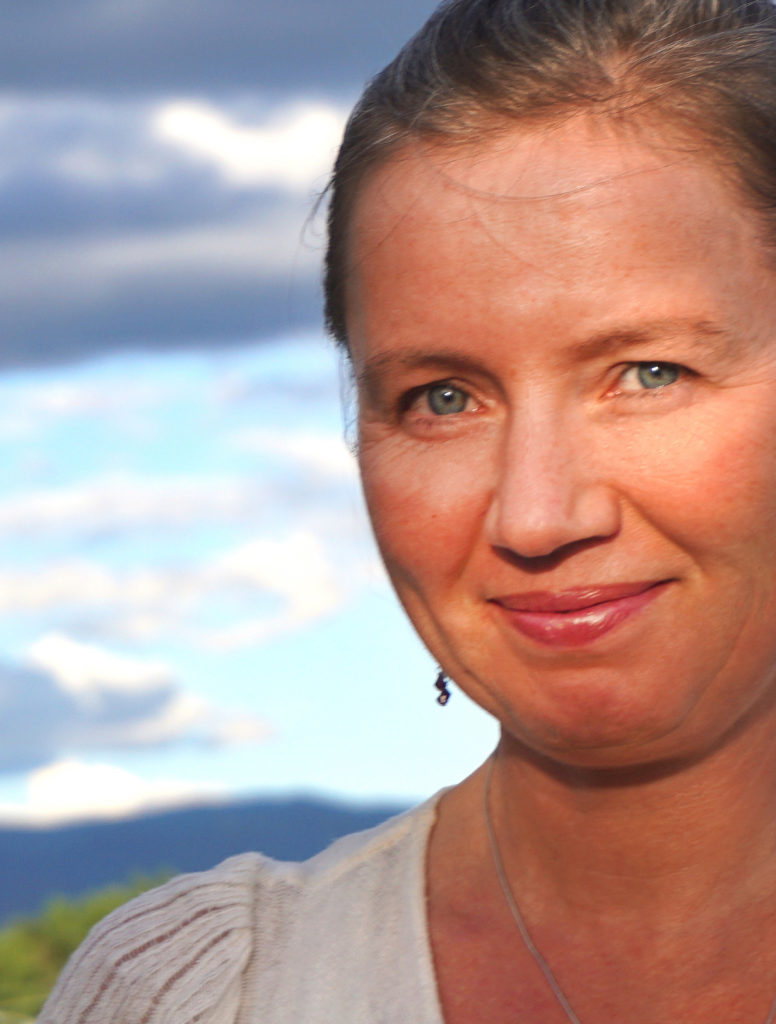 In between jobs I did long cycle trips all over the world. Meanwhile I steadily added yoga and meditation practice into my days. I thought it must be possible to bring all of this together in my daily life—but I failed every single shift at it. The theory and my teachers said it was possible to mix meditation with daily life, but it wasn't easy for me.
My own path to discover the root of our suffering lead me to Buddhism, and I learned powerful and life-changing spiritual, somatic and meditative methods. But I wanted to go deeper, so in 2003 I became a nun and joined two back-to-back, three-year meditation retreats. This experience provided me with many of the answers I was seeking, but the journey of integrating that experience into daily life remained. I still had the strong wish to help others, and I felt pulled back into secular life to see if I now could find my path there.
It wasn't until several years back working, initially as a nurse and caregiver for ill and dying people, that I really learned how to live a meditative life in our everyday world. People seemed to notice my calm and light cheerfulness and I was sometimes asked where that came from. So I started refining and teaching the skills I'd learned to friends and colleagues—and I saw over and over again, that we each have the capacity to develop a "meditative life" that fit us individually.
It is already a part of our biology, if we know how to look for it. By understanding our own mind-body system and learning to apply some simple and nourishing skills, we really can do this. It really is no different from learning anything else. We just need the intention, awareness, and a competent teacher…
…and that's why I became a coach.
I coach smart and sensitive women who are struggling with worry, stress and overwhelm and who really want to find a way back home to more joy, balance, and love.
Fifteen years ago, before my retreats, that was me! And it's still me every once in a while, if I get triggered and lose my natural awareness and intuitive self-care. But those moments are rare and don't last long anymore—because I have immediate skills at hand that work.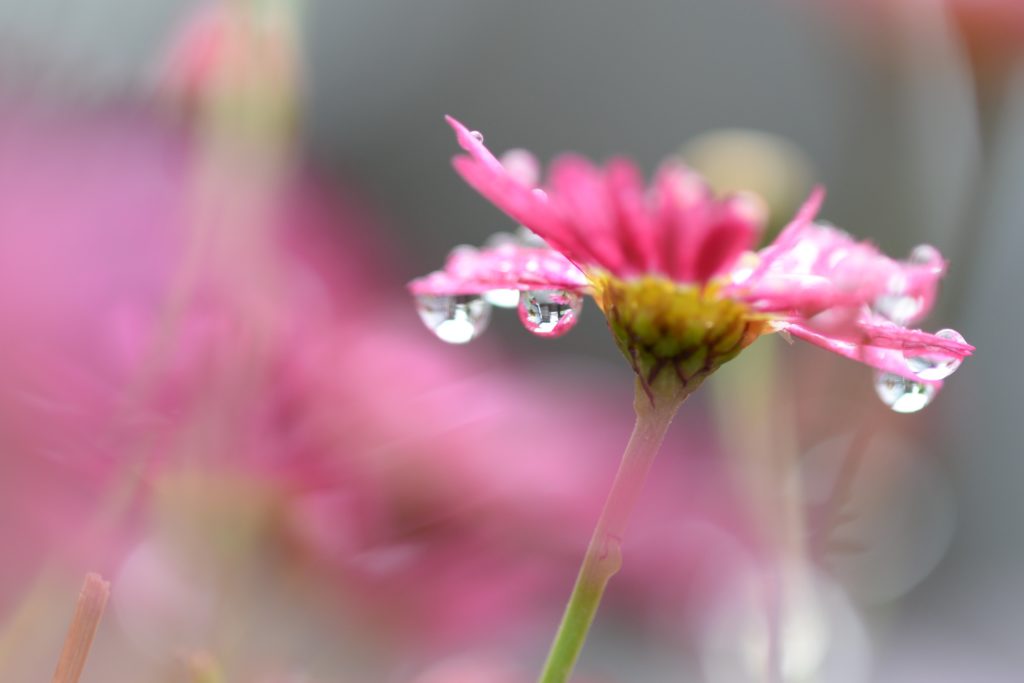 I work a lot these days. I enjoy working and I enjoy daily life, as busy, crazy, and full as it is. My heart is warm and well, because I've experienced that I really can be a source of joy, a relief from pain and hopelessness, and a guide to increasing awareness and love.
I don't do my work by painting or teaching art anymore, I don't do it for just an evening on stage with a CD to take home, but I do it by guiding others to understand themselves and learn the exact skills that cause a shift in the moment. And this integrates self-understanding, self-love and self-care.
These are skills and new habits that break the spell of mind-made confusion and suffering, that pacify the pain, and that allow for immediate relief. The more my clients establish these new habits in their daily lives, the more the worry and anxiety of a packed life that spins out of control when one more thing happens—dissolve on their own.
This makes room for self-trust, peace, confidence and courage to rise up inside and fill life with compassion and kindness, from the inside out.
Are you ready?
This lifestyle isn't just for well trained meditators, this lifestyle is for anyone who knows their nervous system, cares about themselves, and knows what their sensitive spots are. This can be you!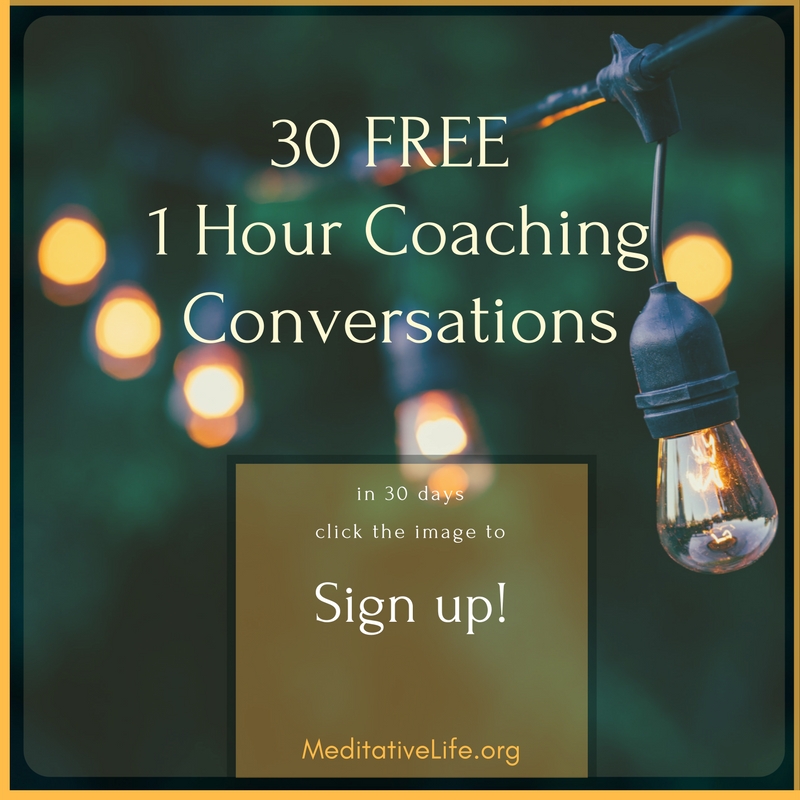 I'd love to see you overcome whatever obstacles you're experiencing, so that you can use your current life situation as the pathway to transform your experience, move forward, and be an inspiration for everyone around you.
With your own self-awareness, self-care, and your own intuitive clarity you can find the right path for yourself and the next steps to take. Let me show you how!
I believe that you'll be a loving and competent guide for yourself. And I would love to be your companion on that journey to yourself. I'll be your kind, inspiring, and maybe sometimes challenging coach along the way: Just kind awareness, experimental actions, and some new ideas to do things your way.
"I began coaching with Anka, when I was stuck in a very complicated life situation. Her support and her recommendations were always heartfelt, realistic and very practical. She genuinely cared about me and my well-being. She allowed me to see how precious I really am and that I can believe in myself and my abilities – because that is what she sees in me. She brings in a myriad of experiences as she has been a musician, teacher, nurse, Buddhist nun to name a few and hence, can sympathize so easily with anyone from all walks of life. This experience still helps me to see my bigger picture and find my real solutions. She is a sacred gem that has enriched my life forever." – NM, MD in family medicine
Special Offer
Right now I'm taking my in-person coaching online and am offering two sessions within two weeks for everyone who'd like to experience this work for a reduced price! I'd love to touch as many people as possible within my schedule with this approach before we all arrive in spring. You can sign up for your two 45-minute sessions here and yes, please have your FREE 60-minute-session before this to check out if we might be a good fit.
This allows time for us to get to know each other and to find your keys for a more meditative life. We will start you on the path to more peace, resilience and a feeling of freedom for 2018. You'll get a taste of what a more meditative life can be for you. Then you can decide if you'd like to continue on your own or if you'd like to work with me for an introductory price a little longer.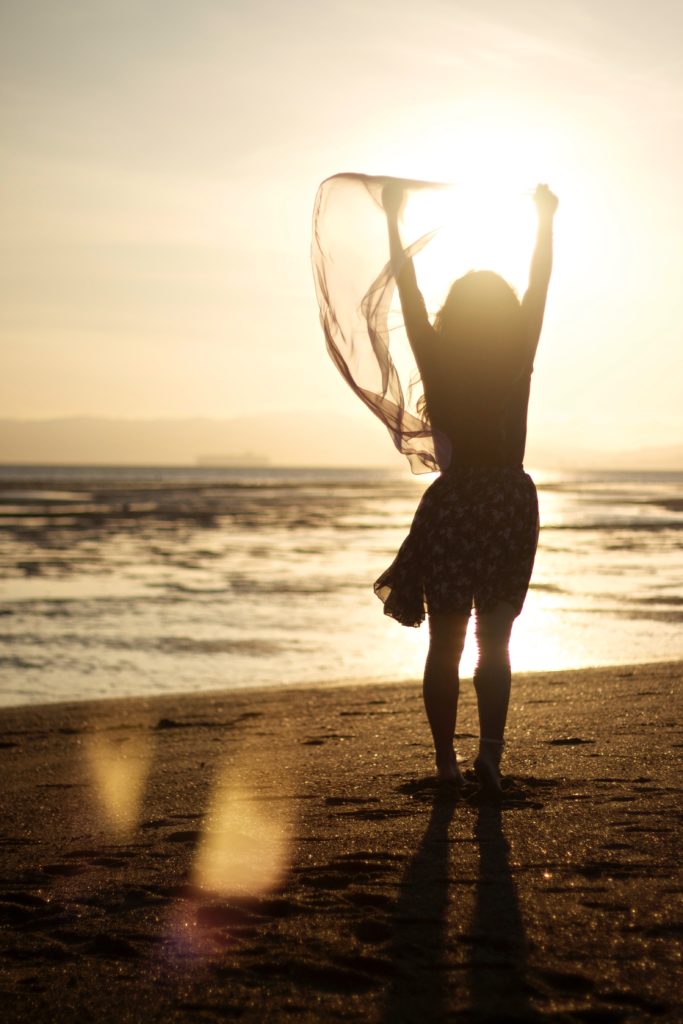 Step 1: You'll sign up within my online scheduler and pick times for both of your sessions right away. It's super easy. Those two sessions are FREE of charge and might get you going with fresh awareness and new, meditative energy before the spring dynamic hits and the year moves on.
Step 2: At the time of your first scheduled session you'll call me via Skype (information is given within the schedule platform) and we will chat for 45 minutes; we might even meditate briefly together. We'll end the session with you having some ideas and personalized skills you can experiment with until we have our second session.
Step 3: You'll call me again at the time of your second session and we'll chat again and see where you are and what came up for you in the meantime. You can ask me any questions you have and we will set you up with some kind of support depending on what you'd like to do next.
This session will be our last unless you decide that you'd like to continue coaching together.
If you'd like to know more check out my website. You can also sign up for my newsletter. I'd love for you to join the tribe and find your more meditative life!
See you soon,
Love,
Anka