Are you losing yourself trying to make everything work?
More than a decade ago this was exactly what I was experiencing on a daily basis. I couldn't see a way out of it. I was looking in many places to find a better way. Now after seven years of full-time meditation retreat, and after seven years post-retreat living a meditative life while immersed back in our modern life with work, relationships, and everything else, I can say:
This can be different!
Do you sometimes notice that:
You want to feel relaxed more often?
Your life feels more exhausting than it needs to be?
You long for more energy, meaning and a sense of balance in your day?
We here at Meditative Life are a growing community of people who believe and see that a more meditative life is possible for everyone in today's world.
Our modern life is challenging, but whatever your daily schedule looks like, you can learn to live with greater peace, clarity, and meaning.
In the Meditative School and in individual coaching sessions I'll support you in reconnecting with yourselves;
in finding your natural awareness, breath, and presence;
and in coming back home to joy, balance, and love.
Want to try?
♥
Enjoy the free online courses
"Personal Invitation for Clarity"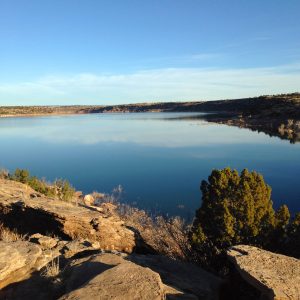 ***
What clients and students say:
"Before I started working with Anka, I felt confused and disheartened. I was losing faith in myself, and my self-confidence and self-esteem were getting lower and lower. I was feeling anxious and stressed about how to deal with it all.
Thanks to Anka's deep listening skills, wise feedback, accountability partnership, and extensive expertise in physical and spiritual health, I was able to re-claim my purpose and passion, and increase my productivity, using deeper insight and clarity.
Now I'm moving ahead with confidence and focus, and a renewed sense that "Yes, I can manifest this goal! And I can feel good about it while I'm working to achieve it!" – Dr. Melanie Harth
***
"I began coaching with Anka, when I was stuck in a very complicated life situation. Her listening, support and her recommendations were always heartfelt, realistic and very practical. She genuinely cared about me and my well-being.
This allowed me to see how precious I really am and that I can believe in myself and my abilities – because that is what she sees in me. Anka brings in a myriad of experiences as she has been a musician, teacher, nurse, Buddhist nun to name a few and hence, can sympathize so easily with anyone from all walks of life.
This experience still helps me to see my bigger picture and find my real solutions. She is a sacred gem that has enriched my life forever." – NM, MD in family medicine